DASH diet – news story, recipes, and a systematic review
Recently US News and World Report ranked the DASH diet as the best diet overall for the 8th year in a row. DASH, or Dietary Approaches to Stop Hypertension . Government funded researchers developed DASH to prevent and treat high blood pressure, but the diet also has proven highly effective in lowering blood cholesterol.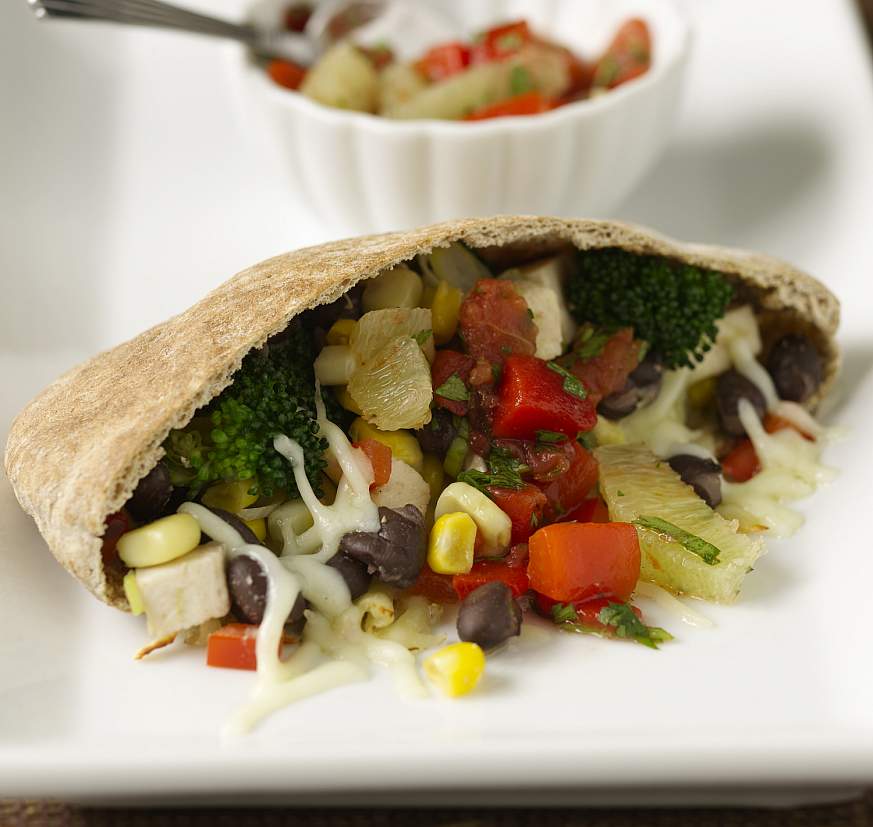 Empanadas are a great staple of Latino cuisine. Empanapitas, a new take with pita bread, are a DASH healthier, but just as tasty.NHLBI
High blood pressure is the most common chronic condition worldwide. It is a major risk factor for heart disease, affects 1 billion people, and accounts for 1 in 8 deaths each year.
And according to the  NIH news release "dietary interventions can be as effective as – or more effective than – antihypertensive drugs in those at highest risk for high blood pressure, and should be a routine first-line treatment option for such individuals"
The  NIH news release states that "DASH is not a fad diet, but a healthy eating plan that supports long-term lifestyle changes. It is low in saturated fat, trans fat, and cholesterol. It emphasizes fruits, vegetables, and low-fat dairy foods, and includes whole grains, poultry, fish, lean meats, beans, and nuts. It is rich in potassium, calcium, and magnesium, as well as protein and fiber. However, it calls for a reduction in high fat red meat, sweets, and sugary beverages."
Scientific evidence seems to back the claims of the DASH diet.  A recent systematic review thoroughly analyzed 34 news reports investigating diet quality with mortality.  Diets were scored using three indexes – including DASH.  High scoring diets had a "significant reduction in the risk of all-cause mortality, cardiovascular disease, cancer, type 2 diabetes, and neurodegenerative disease by 22%, 22%, 16%, 18%, and 15%, respectively."
Interested in learning more about the DASH diet?
Great description with tips may be found here

Many recipes may be found here 
No comments yet.